Emiratisation
Developing Local Talent
Empowering Efficient Employees Contributing to the UAE's Overall Economic Growth.
Emerging from an ambitious agenda of modernisation and business expansion objectives, the UAE government found itself compelled to embrace a more adaptable immigration policy. This shift resulted in a notable influx of foreign labour into the nation, leading to a scenario where expatriates now make up the majority of the labour force. According to the benchmarks set by Vision 2021, a mere 7.6% of the entire UAE workforce consists of Emirati nationals.

Emiratisation stems from a governmental initiative in the UAE that stipulates the meaningful inclusion of Emiratis in both the public and private sectors. This initiative is geared towards augmenting the presence of Emiratis within the UAE workforce, thereby amplifying their contributions to the national economy.

Given that the propulsion of business growth and capital transformation in the UAE relies significantly on its nationals' active engagement, it became necessary to encourage a greater influx of Emiratis into the labour market. Embedded within the UAE's Vision 2030 framework, Emiratisation was highlighted as a foundational pillar and a pivotal gauge of the nation's economic advancement and the realisation of its visionary objectives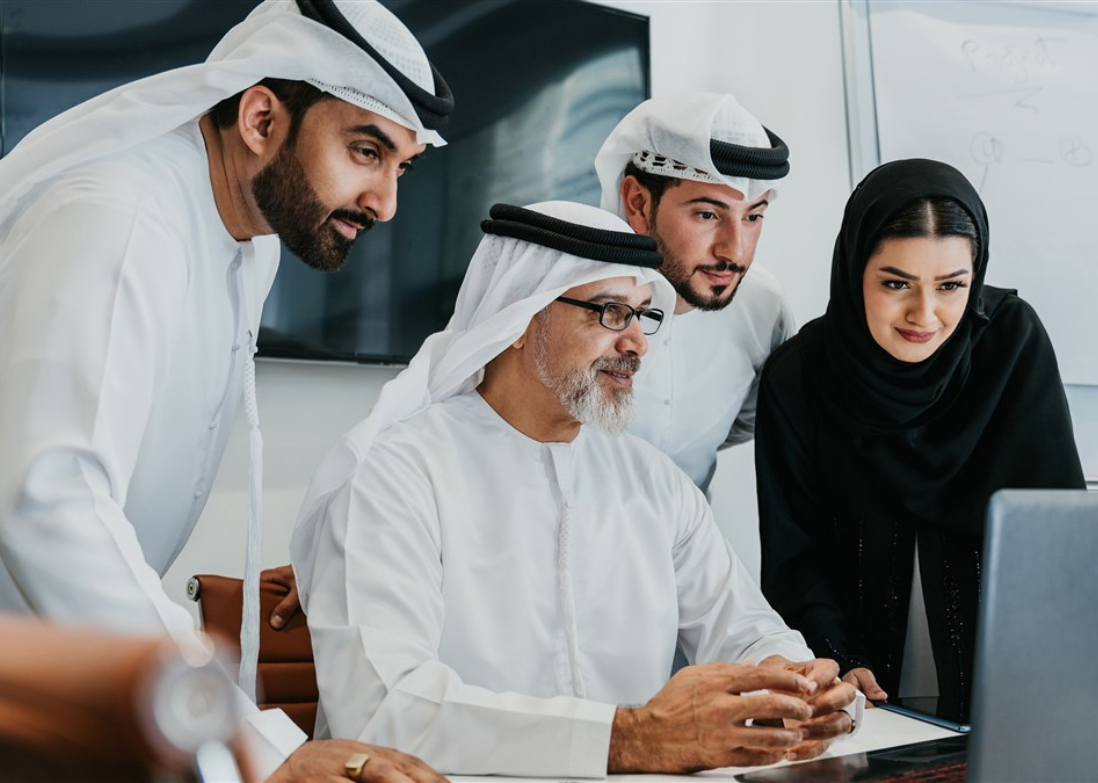 Our Expertise
Familiarity with Local Labour Laws
Our specialised Emiratisation advisors possess comprehensive knowledge of the legal prerequisites for employing personnel in the UAE, ensuring adherence in an efficient manner.
Comprehensive Regional Database
We maintain an expansive collection of potential UAE national candidates spanning from recent graduates to high-level executives - seeking opportunities across diverse sectors within the UAE.
Local Insights
Annually, we conduct research to compile pertinent salary guides that provide hiring managers and business leaders in the UAE with trustworthy and current local salary data, along with valuable market insights pertaining to Emiratisation.
Experts
Talent Acquisition